LAT-MAP™ not only helps your visitors to find most efficient route to their destination, but it also allows you to promote your facility and highlight areas of your choice.
This feature allows for slight modification of the "shortest possible route" to "include" areas that you desire visitor to go through or pass by.
For example, you just unveiled new Service Award Board prominently featuring doctors practicing in your hospital. You have an option to 'inject' general traffic flow close to it so that more people walk by Award Board and notice it.
Another situation, could be, where by your historic neighborhood holds a fund riser for a worthy charity. The walk-through paths and maps, generated for visitors, can be dynamically adjusted to 'drive' walk by traffic close to the charity event.
This capability can also be utilized in attracting additional advertising and promotional revenue. Dynamic ability of the system to 'tweak' the routing can be used to 'direct' potential customer traffic closer to supporting merchants. So "Joe's Bakery" on the corner might see more passersby (and customer walk-ins) than "Bill's Donuts" on the other side of the street. Your Imagination Is the Limit.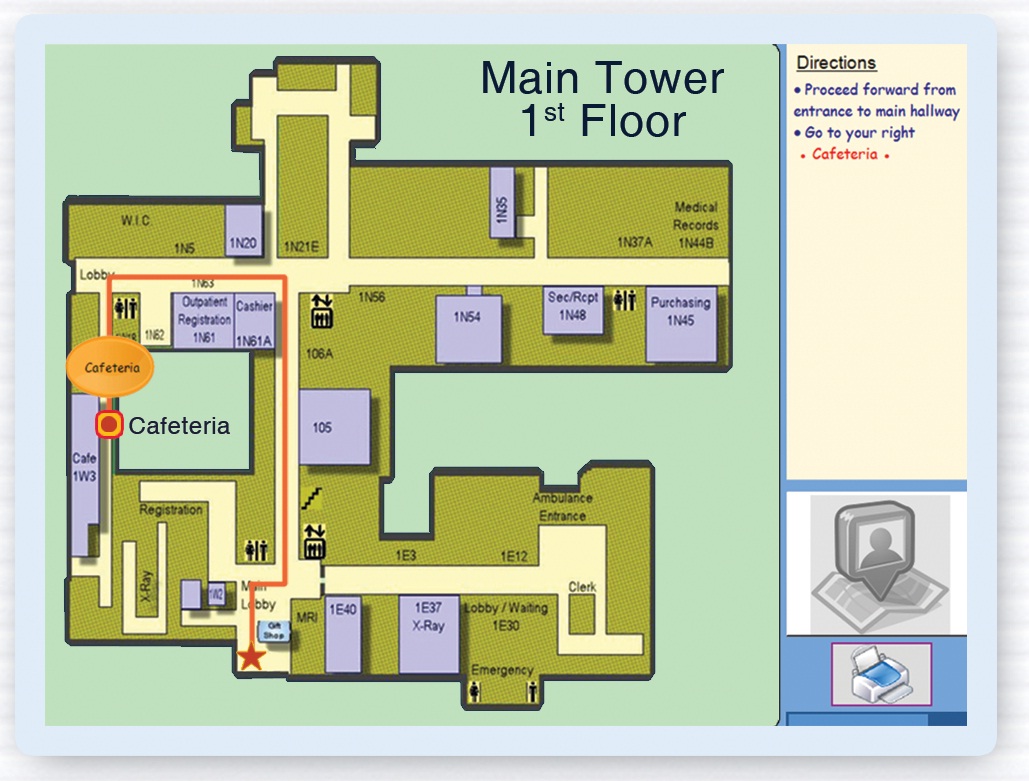 LAT-MAP™ intelligent software will allow you to feature certain spots while also maintaining reasonable short distance, so that your 'promotional detour' is never a burden to your users.
"Dynamic features of LAT-MAP™ system allows me easily highlight special exhibits in our museum by directing more people to walk by the general area of special expositions on the route to their desired destinations" – Clara Marks, Civil War Museum.
Positively marketing your facility has a direct impact on the overall patient / visitor satisfaction.